Item
Vintage 70's Benetton Italian Wool Pullover
Details
Green, tan, blue, and magenta pullover with collar and button front! Made from Shetland Wool by Benetton -- and if you're anything like us, you love Benetton! Benetton is an Italian company founded in the 60's who is renowned for their extremely progressive advertisements drawing attention to prominent social issues of race, class, GLBTQ rights, prejudice, and more. Here are some of them: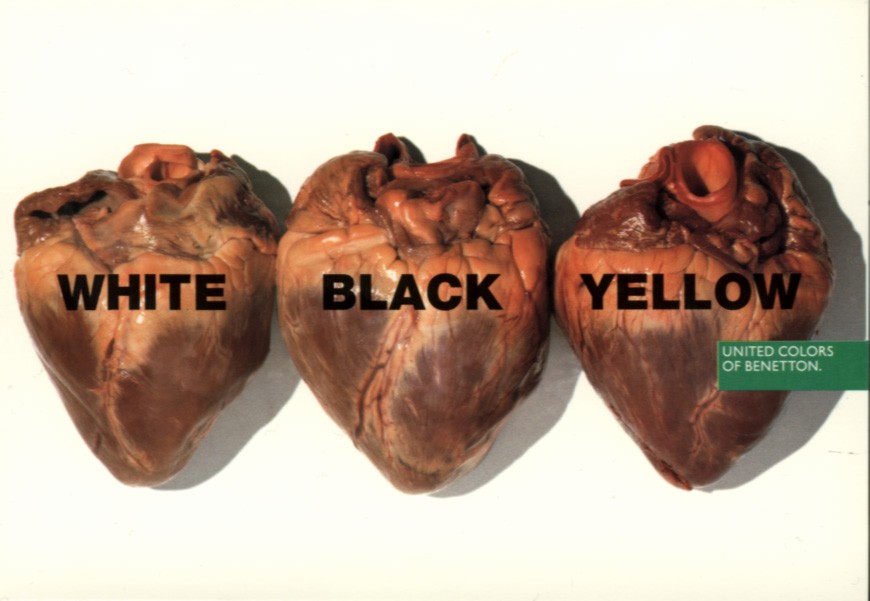 Label
Benetton, Shetland Wool, Made in Italy (on awesome retro tag!)
Condition
Very good! Some pilling and it looks like a couple of snags have been hand-stitched up, but this sweater is just too good to pass on!
Sizing
Our model Ramona is 5'5" with 34" bust, 24" waist, and 32" hips; she usually wears size XS. This item was not pinned on her and would best fit up to a size L.
Bust: 48" 
Style With
Beret, pleated skirt, creepers!